Fonte Verde Boots use the latest technology to provide exceptional performance and outstanding comfort.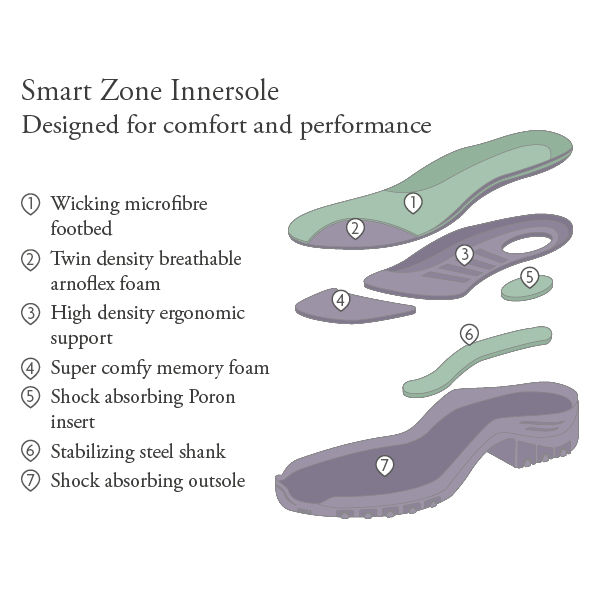 Riding boots should be comfortable!
Fonte Verde designers have created the perfect inner sole which combines the two key criteria of a riding boot – performance and all-day comfort.
The five different foams have been carefully selected with differing densities and are ergonomically positioned to secure the foot and strategically cushion the heel and ball of the foot.
The Fonte Verde riding experience will change your view of riding boots forever.
The Smart Zone Inner sole combines 5 different density foams to provide stability and unparalleled levels of comfort in a riding boot collection.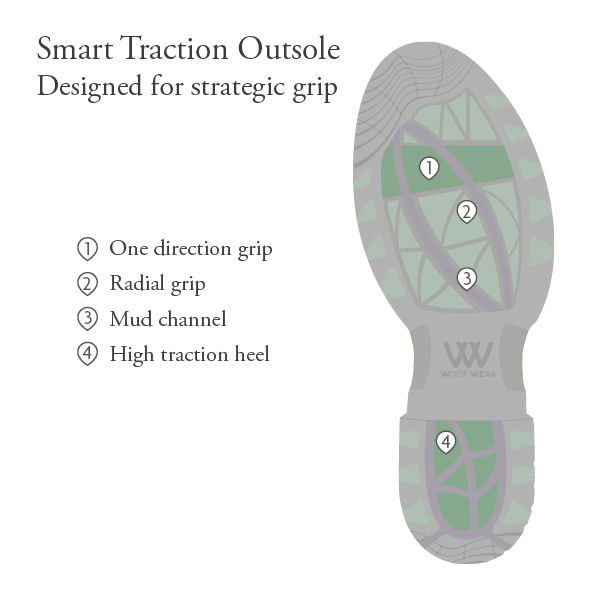 Riding boots should perform just as well out of the stirrup as in the stirrup!
The Fonte Verde and Woof Wear designers have created a unique sole which delivers riding performance as well as grip when walking.
The Smart Traction Outsole performs perfectly when riding with just the right level of grip on the ball of the foot and a steel shank to increase stability.
Strategically placed grip on the heel and the 'one direction grip' on the sole delivers a high level of traction when walking – because we know that going cross country can be muddy at times.